Doing Interrobang while Thinking about Creosote
Now all the worlds are merging.
Everybody needs a pivot. No, not in the way it's used in tech circles. I just think everyone needs something around which they revolve - a load-bearing center that sorta gives you a clue as to where their head's at.
Finding the pivot, then, means glancing into their soul. God knows many a lie has started with 'I'm passionate about…'. Fuck that. Where's your pivot?
In Breaking Bad (of course I'm gonna give a TV reference - if you've been paying attention, by now this shouldn't shock you), Jesse's pivot is children. I want to say 'young boys', but that just sounds all shades of wrong. In other words, if you want to know the one thing that can guide Jesse's actions with any degree of predictability, look at the little boys.
Ugh.
Somewhere in the unnecessary ether of discarded social media bios lies one of my old bios (probably a LinkedIn thing) which says 'I'm passionate about what I do - no matter what it is!'. I shed that bio as soon as I realized I'd revealed my hand: if you're passionate about everything, you're really not, you see. You're just someone who can be sufficiently motivated to do stuff for third-party reasons (that is, the thing you're doing itself isn't the source of motivation, but something else: awards, titles, and the ever-versatile greenback!)
Mercifully, it's not very difficult to expose my pivot. Here, let me show you:
Since tweeting that, I've written The Minimum Viable Movie (the final part of my three-part musing on fiction and embedded universes, mapping those to reality). I mused - with a lot of regret - about how I failed to live up to my own promises with Obaranda, but that's only half the story. The truth is, with Obaranda I succeeded at the most important thing: capturing attention. And not just that: within the realms of local context. This is especially crucial if you understand that I don't have enough local context to draw from in my life - I am dreadfully Westernized in my consumption.
So! Obaranda was a modestly successful experiment. The question was 'what comes next?'
I immediately made the Creative Meta-considerations mistake: I attempted to go from webcomic website to full-blown animated studio. In hindsight it's easy to see how that was doomed - not to fail, but to endure a moribund state of affairs. Apart from the glaring lack of experience, I didn't have the resources to pull it off. So Mainland didn't fail - it simply didn't even fly.
Yet, I am nothing if not self-reflecting. I went to software engineering school (Lambda School) because I can chart a path that gives me the personal financing to pick up Mainland and make it a dream come true in a handful of years. With that process set in motion, what remained was: 'and what will I be doing in the years leading up to this?' I'm not a huge fan of twiddling my thumbs.
In the meantime, my Mainland colleagues are honing their skills - perfecting their animation chops while building up an impressive portfolio - and I'm quite proud of it. When we regroup to finally kick off the project, I can count on them being seasoned veterans. This frees up my mind to think about the gap years.
That's why I'm building Interrobang.
Interrobang(!?)
It's an app.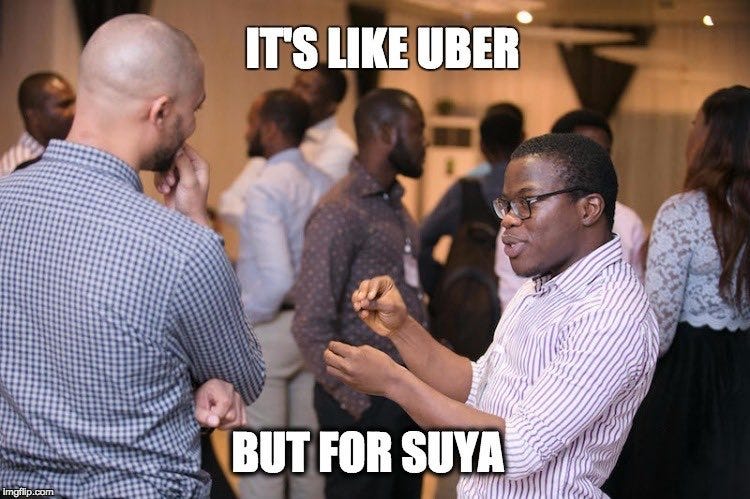 Okay - seriously. It's a webcomic CMS (groan). Having used comicpress, Tumblr, Webtoon, Tapas.io and eventually settling for Grawlix, I daresay I've been around the comicbook CMS block, and every single time I've had, well, notes.
I have now decided to take all those notes and build out Interrobang, a place where I will be running a more streamlined and hopefully riveting comic project.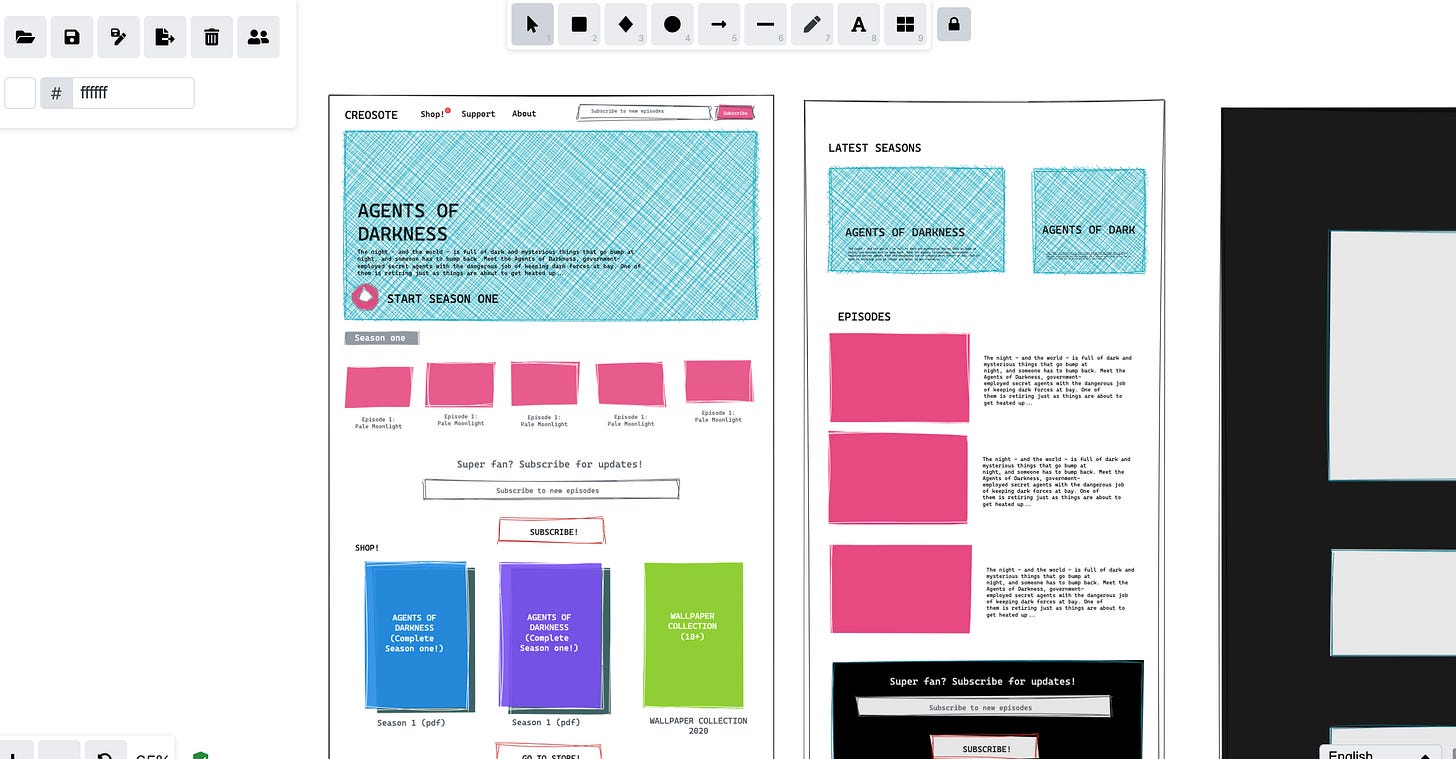 Wireframes. Hehe.
Some considerations that are going into my design of Interrobang:
Webcomics should feel like movies. This is not original thought - many of the really great ones (like Polar, Necropolis and Sam and Fuzzy) already do. I'm just going to lean heavily into that philosophy. Hopefully you'll get to see what I mean. This is one of those things where you have to be there to know what I mean.

Following from (1), I want to experiment with the logical categorization of webcomics by seasons and episodes. This is something Webtoons does well. The only reason is that each instance of Interrobang will serve only one comic property (my first experiment will be Creosote, which I'll talk about in future articles).

The true utility of a comicbook web platform is two-fold: the user experience and the distribution. With Interrobang I am hoping to be able to guarantee both.

I also want to make comic book reading a truly adult pastime. This, unfortunately, is something that can only be partly guaranteed by Interrobang. The rest (most, tbh) of it will have to be a function of the storytelling that goes on inside it (Creosote - *winkwink, nudgenudge*)

Interrobang needs to become the 'house' of characters, worlds, lore and many other things. In other words, it should go beyond the actual CMS for the comics to being an IP domain. Speaking of:

Remember the Ad-hoc studio thesis? Yes. Interrobang will be able to support the creating of merch from IP of sufficient traction. This is something Obaranda fans have asked for years - I've mostly been anxious about doing merch badly. Per ad-hoc studio thesis, I'm just saying 'fuck it' and doing it anyway!

It will eventually become open-source as soon as it is usable. I'm interested in seeing a number of people launch their independent comicbook projects with Interrobang in the future.
Creosote - the actual launch comic series, will be delivered via an API. I'm trying to separate the relationship between content and engine. No idea why, but I think it's something to do.
Oh, and btw - here are early designs for Interrobang(!?)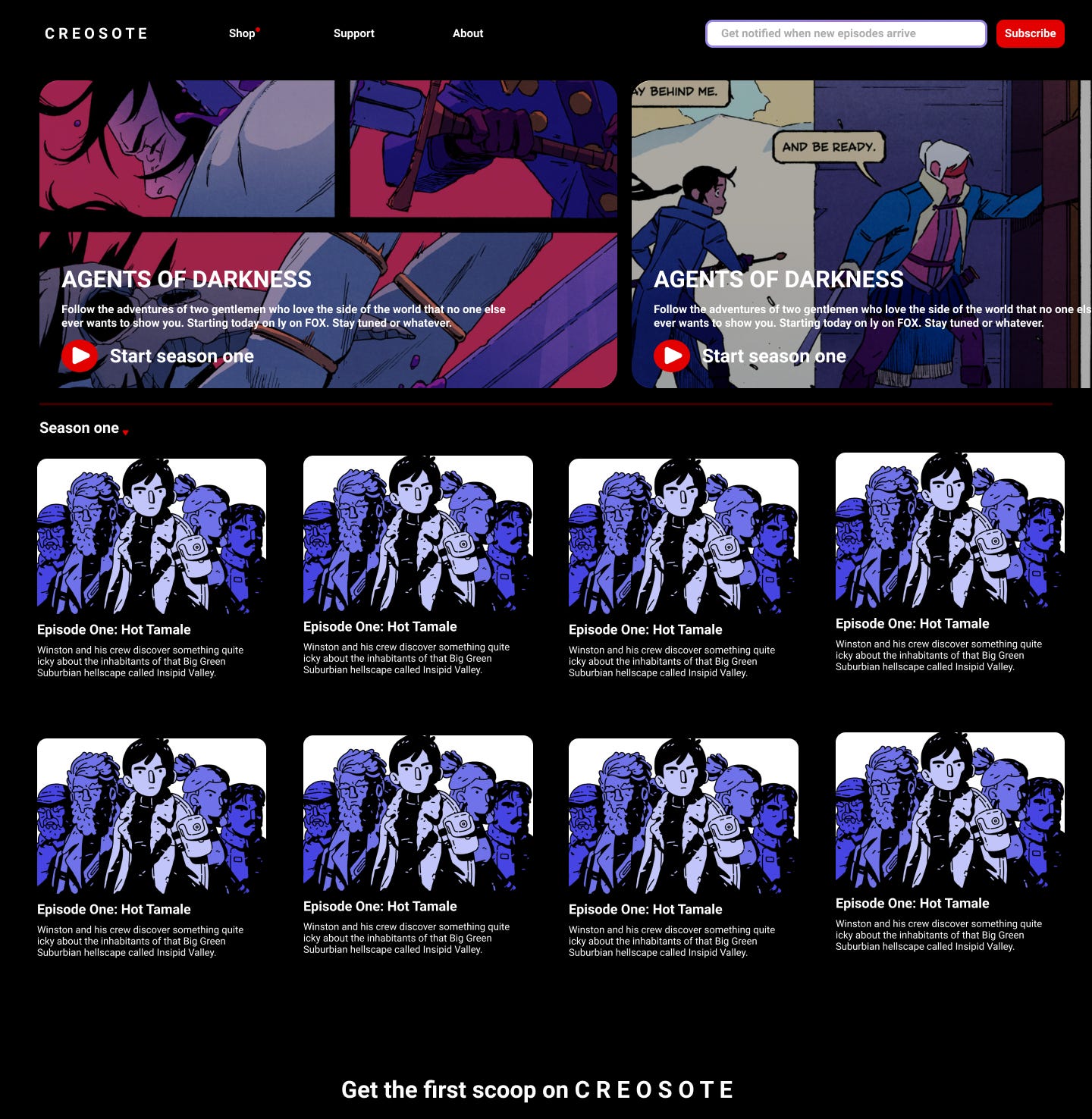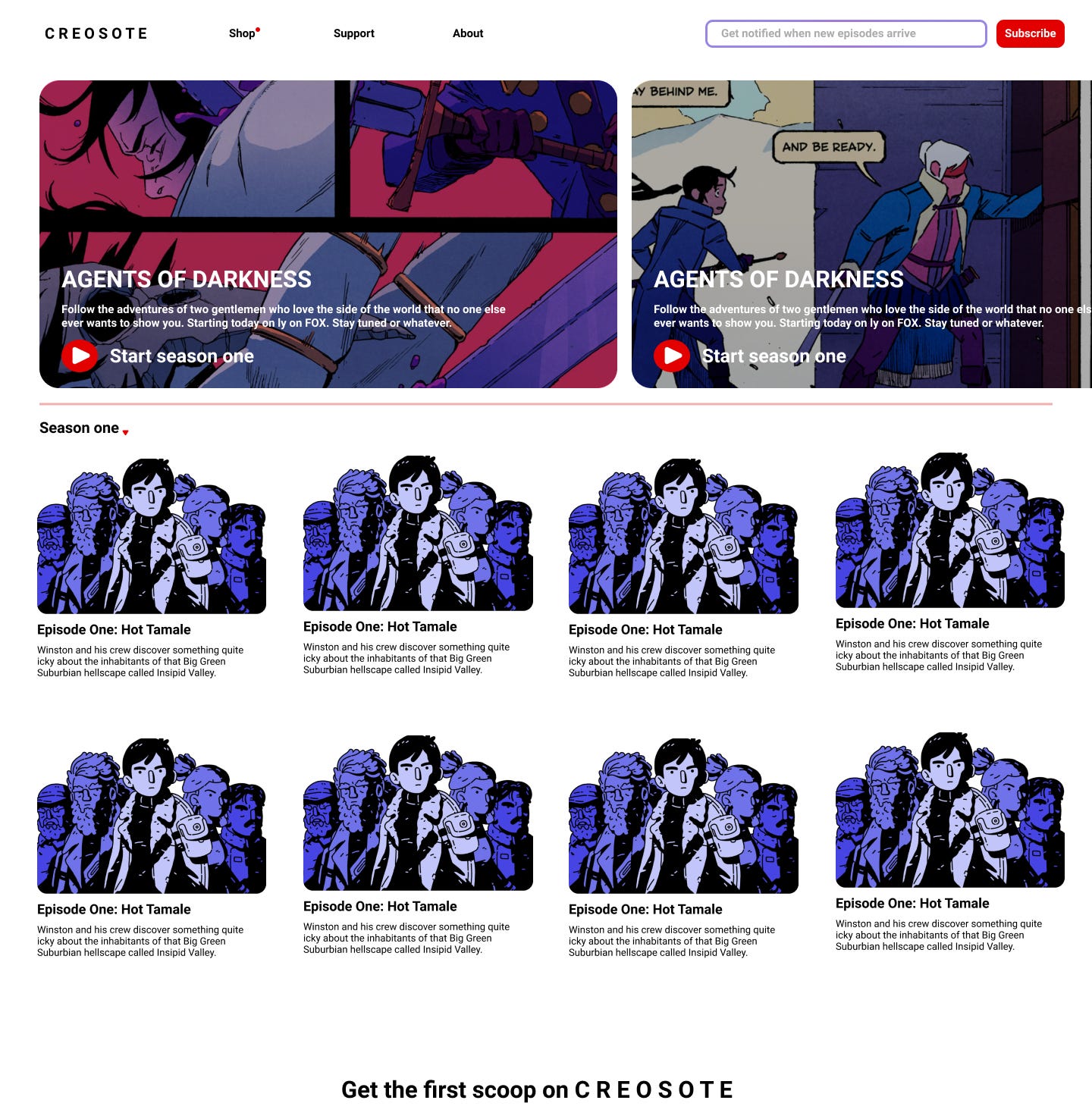 Baby steps. I expect to learn a lot of things and make a lot of mistakes, but I won't stop writing about them.
Bonus: you can read my old note pondering about Obaranda here. I try my best to keep a log of every thing I think about.
Comments are welcome. Always nice to talk to you about things.